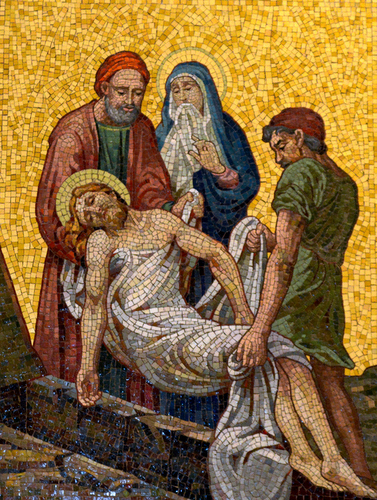 The Stations of the Cross began in the days of the early Church when pilgrims would journey to Jerusalem to retrace the final steps taken by Jesus Christ. Later, for the many who could not make the trip to the Holy Land, the practice developed of praying the Stations of the Cross at one's home church or perhaps at a nearby shrine.
Although the Stations of the Cross traditionally follow the same 14 steps, beginning with Christ in the Garden of Gethsemane and concluding when He is laid in the tomb, the prayers offered during the devotion may differ.
Parishes often include the Stations of the Cross in their Lenten observances because it is a season in which we are called to deeper prayer and to reflection upon Christ's passion and death.